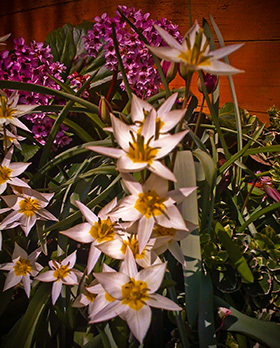 our philosophy
It would be a pleasure for us to make up and realize what you need.
Our company Green Promotion has been working since 2006. For our clients we create a pleasant, nice and cozy enviroment which is fully working and practical in new gardens.
There is the colour of green in our name because we use fully recyclable components for making new gardens which do not burden the environment negatively. Gardens from our workshop are full of colours and life during the whole year.
A self-evident part of our work is a support of revegetation of towns and villages. It would be a pleasure for us to give advices to muncipal councils how to look after existing green vegetation in towns and villages. We will help you to orientate in problems of grants.
We think about your children as well. It is important for them to spend their time in kindergardens and schools in the quality environment. We will help pedagogues with the project for improving the areas in which the children will plant out plantlets and look after them.
We help you and children to understand the nature so that the children could love it and learn that it is impossible to continue without being interested in it actively. We have to give the nature back what it provides us.
companies and people we co-operate with